Stereo Phono/Chinch/RCA lead with 12010
Stereo Phono/ RCA / Chinch Kabel analog Audio, (unbalanced)
GAC-1 Twin 12010
Each signal line conductor is protect by our exclusive "double Reussen shield". Two layers of copper wires with each 100% coverage secure minimal crosstalk, maximal RF-rejection and excellent flexibility of the whole construction. With this concept of shielding and production, the cable is the best possible consent of reliability, flexibility and signal production. Tinned copper wires to enable easy soldering. Colour coded left (yellow) and right (red) channel. Parallel joint can easy be separated to have individual lines particularly for Y-lines and adapters.
---
Connector: 2x RCA/Phono/Chinch Typ ACPR-xx (Pro-Serie Gold contacts) or Gotham RCA

---
---
Retail Prices / Ordering Information: (April 2019)
order Code

3

Meter
Wire used
Code Color
Connector
Lenght
Price

+/- 1m

CHF
EUR
CHF
EUR
KO12010AMRCA

03

GAC-1 Twin
12010
black
3.0m
72.65
63.15
2.75
2.45
KO12010GCRCA

03

GAC-1 Twin
12010
3.0m
110.90
96.45
2.75
2.45
KO12010T3K-RCAM

03

GAC-1 Twin
12010
black
ACPR-XX male to Stereojack
3.5mm Amphenol
3.0m
72.65
63.15
2.75
2.45
KO12010AMRCA+G03
Tondose wire
GAC-1 Twin
12010
black
ACPR-XX Male -to-Male
plus Ground drain spade
3.0m
104.50
92.00
3.95
3.50
---
+/- 1m
You can adjust the desired cable length!
Prices indicated are always per piece with a 3 meter length. If you need a pair, please order 2pc. We assemble each cable manually in our own lab in Dietikon. Allow a few days delivery delay. Some stock available for immediate shipment. We can only invoice full meters but you can ask your cable per cm specified. Therefore 1.50 meter would be charged like 2.00 meter. We will confirm/quote correct price/delivery after receipt of your inquiry/order. All cables are made individually and indicated dimensions and lenght are estimated and possible tolerances of +/- 3% are possible.
All cables are per piece, if you like a pair you need to order 2pc please.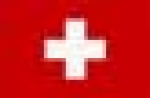 Shipped from
Switzerland:
Cable assemblies we can only ship from Swiss sales office
in Dietikon Switzerland.
No minimum Order. We are not part of EC, carefully check possible import fees and local VAT. Euro Prices are w/o VAT.
simple order per email here:
7.70 % Swiss VAT included in CHF Sales Price!
No VAT included in Euro prices. Ex works Dietikon Switzerland. Packing and crate included.
You can collect your order here w/o any shipping fees by appointment.
---

please ask for a quotation here: (link)
Please indicate your address and details, indicate product and quantity and requested delivery date.
---