Flat rate Door to Door shipping fees inside EC by DPD
Dispatch from Freiburg, Germany, C/O Streck Transport
(one shipping unit) with DPD door to door prepaid costs.
Flat fee per parcel. Max. weight 33.0 Kg/per parcel.
Fee will apply per parcel regardless of possible lesser weight.
Usual transport time will be about 2-4 working days.
Prices are covering for the whole country. Gotham will bill you direct with product invoice. No Streck Transport/DPD invoicing to you.
or ask for shipping quotation

please ask for a quotation here: (link) Enter your order/inquiry with a simple email to info@gotham.ch
Please indicate your address and details, indicate product and quantity and requested delivery date.
We also provide an orderform (Doc) you can complete and email or fax to us.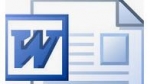 Country

Price in Euro €

Austria - Österreich - AT

20.00

Belgium - België - Belgique - BE

20.00

Bulgarien - Bulgaria- BG

25.00

Czech Republic - ÄŒesko - CZ

29.00

Denmark - Danmark - DK

22.00

Estonia - Eesti - EE

42.00

Finland - Suomi - FI

38.00

France - FR

22.00

Germany - Deutschland - DE


19% VAT additional!

15.00

Great Britain - United Kingdom - GB

41.00

Greece - Ελλάδα, Ελλάς - GR
Greece Islands Surcharge 20.00 EUR

49.00

Ireland - Éire - IE

45.00

Italy - Italia - IT

35.00

Latvia - Latvija - LV

45.00

Lithuania - Lietuva - LT

45.00

Luxembourg - Lëtzebuerg - LU

22.00

Netherland - Nederland - NL

22.00

Norway - Norge - NW

45.00

Poland - Polska - PL

45.00

Portugal - Portugal - PT

39.00

Rumänien - România - RO

49.00

Slovakia - Slovensko - SK

35.00

Slovenia - Slovenija - SI

30.00

Spain - España - ES
Spanish Island Surcharge 20.00 EUR

35.00

Sweden - Sverige - SE

36.00

Ungarn - Magyarország - HU

39.00