Hi-End Starquad audio interconnect cables for analoge audio (XLR)
Balanced analogue audio cables (Microphone leads) are built to protect the relative low-level signal from RF influences picked up at the cable runs.
Construction:
Wire: GAC-4/1 ultraPro 11301
---

Starquad Cables:

Gotham "Star-Quad" cables are the most advanced microphone cables presently available. We have combined an ultraflexible PVC-jacket, low capacitive PE insulation, "double Reussen shielding" and quad (4-conductor) construction for a truly professional cable at an affordable price. The "Star-Quad" concept is known and recommended where the RF-rejection is the most important factor and where very long cable runs are needed. As we use each 2 conductors for low and high signal, we reduce the signal loss by 50% and due to the offset of the incoming RF-signal by the way the 4 conductors are twisted, the RF-rejection is over 130dB (25 kHz). The exclusive double shielding does its part of these features as well

---

Balanced 5 times shielded audio cable! Ultraflexible professional audio cable for microphones. 'Double Reussen shield', velvet matte non-light reflecting PVC-jacket material. Gold plated state of the art connectors (Neutrik NC3FXX/NC3MXX with large Cable clamp) are recommended by Gotham for this application. We solder leads with Gotham Cables and Audio connectors at your choice. See below or inquire you speciallly made cable per Email 8,8 mm Ø, super flexible with unique additional shielding laywer to separate shield and conductors. A unique construction new invented by Gotham design.)
---
Connector: Gotham Connector GCXLRFemale1BK/male1BK (Pro-Serie with gold Contacts) XL strain releif -12mm.

We can not use our also available XLR from Switchcraft due to large cable diameter.
---
"ultimative Audio Cable!" Starquad 11301
conductorshielded
Neutrik
NCX3FXX /
NCX3MXX black
special order only





On request only
---
Retail Prices / Ordering Information (July 2022):
Order Nr.
Cable type
color
Connector
Length
Price each
+/- 1m
CHF
EUR
CHF
EUR
KO11301GCXLR

03

GAC-4/1 ultraPro 11301
11301
ultramarine blue
GC-XLRFemale1BK/Male1BK
3.0m
150.70
133.25
19.50
17.25
KO11301NTXLR

03

GAC-4/1 ultraPro 11301

11301
ultramarine blue

NCX3FXX / NCX3MXX black

3.0m
159.35
140.90
19.50
17.25
As an additional option you could source the desired special connectors (any brand) and send them to us and we would assemble these connectors to our wires for a fee. But in our experience our Gotham connector are serving all needs for a very good interconnect at top standards. XLR we usually colour-code with small piece of coloured shrinking tube on the wire rather than these colour-code rings used on NT which easy break and fall off.
---
+/- 1m
You can adjust the desired cable length!
Prices indicated are always per piece with a 3 meter length. If you need a pair, please order 2pc. We assemble each cable manually in our own lab in Dietikon. Allow a few days delivery delay. Some stock available for immediate shipment. We can only invoice full meters but you can ask your cable per cm specified. Therefore 1.50 meter would be charged like 2.00 meter. We will confirm/quote correct price/delivery after receipt of your inquiry/order. All cables are made individually and indicated dimensions and lenght are estimated and possible tolerances of +/- 3% are possible.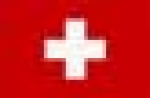 Shipped from
Switzerland:
Cable assemblies we can only ship from Swiss sales office
in Dietikon Switzerland.
---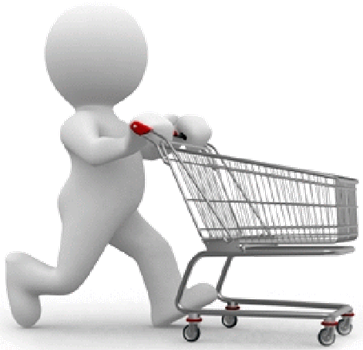 Please inquire via contact and avoid entering all datas. You can also simply
send us an email
to
info@gotham.ch

---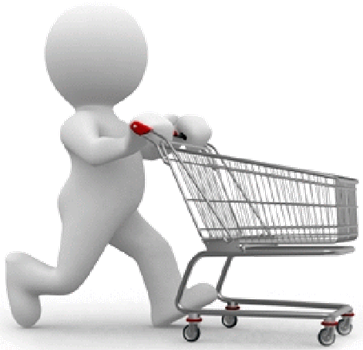 Please inquire via Contact and avoid entering all datas, you can simply
send us an email
to
info@gotham.ch

Starquad wiring instruction:
In order to benefit from the Starquad concept you need to wire the 4 conductors for you balanced audio cable as follows: (See wiring diagram below)
Bundle each opposite (Star) conductor together, we made colour code easy to identify the opposite conductor. (red/pink and white/ivory each belong together.)
Pin2= red&pink (Signal+), Pin3= white&ivory (Signal -). Pin1= shield 1&2 =Ground
Put each a few strands of each layer of the shields together to ground Pin 1 should you not have space for all shielding strands.
Cut away any spare strands from the shields and secure that no loose strands are hanging around. Use a shrinking tube to avoid short circuits.
We do not recommend putting any ground to the body shell on either side of your XLR line. The connector shell will get to ground once plugged into a receptacle.
RCA/Phono/Jack unbalanced wiring:
Many clients use our 4 conductor cable also for unbalanced interconnects. In this case we recommend to only use 2 conductor (red&pink) for your signal and put all other wires or parts thereof to ground with the shields. This will increase your noise protection! However for unbalanced application we do have our perfect unbalanced wires 1001x, and 1000x.
Stereo & 2 Channels application:
We actually do not support the idea to use a Starquad cable for stereo wiring, however it will be done and can be made with acceptable compromise regarding crosstalk and similar. If you use the cable as stereo line, use red/white for channel 1 and pink/ivory for channel 2. And again, all the shields to ground but not to the body shell of your connector.
Check our perfect stereo cables 12001/13001 or our conductor shielded Starquad 11301 for real quality stereo wiring!

---