10 AWG Hook-up wire OFC 6.0mm² / PVC P/N 90101
Hookup wire with 7 strand construction.
Highest quality OFC bare copper like used in all Gotham Cables.
Perfect wires for internal wiring and interconnects w/o shields.
AWG Reference. Available in 2 colors (Orange (90xx1) and Gray (90xx8) and from 6.0mm² (AWG 10) to 0.14mm² (AWG 26). PVC 2500V Isolation.
7 strand wire construction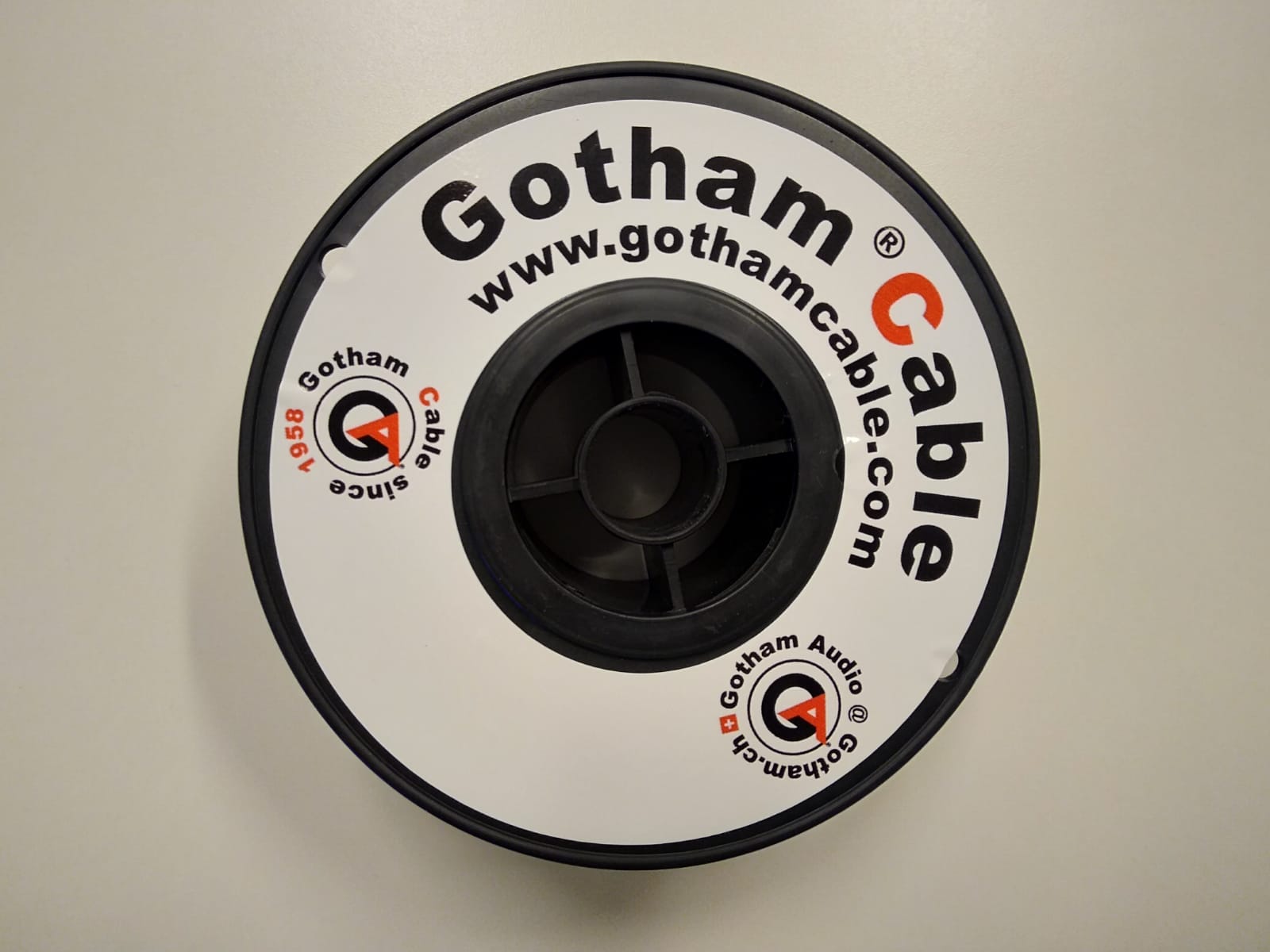 100m spools. No minimum order. Available only from HK warehouse per cut meter or full spool.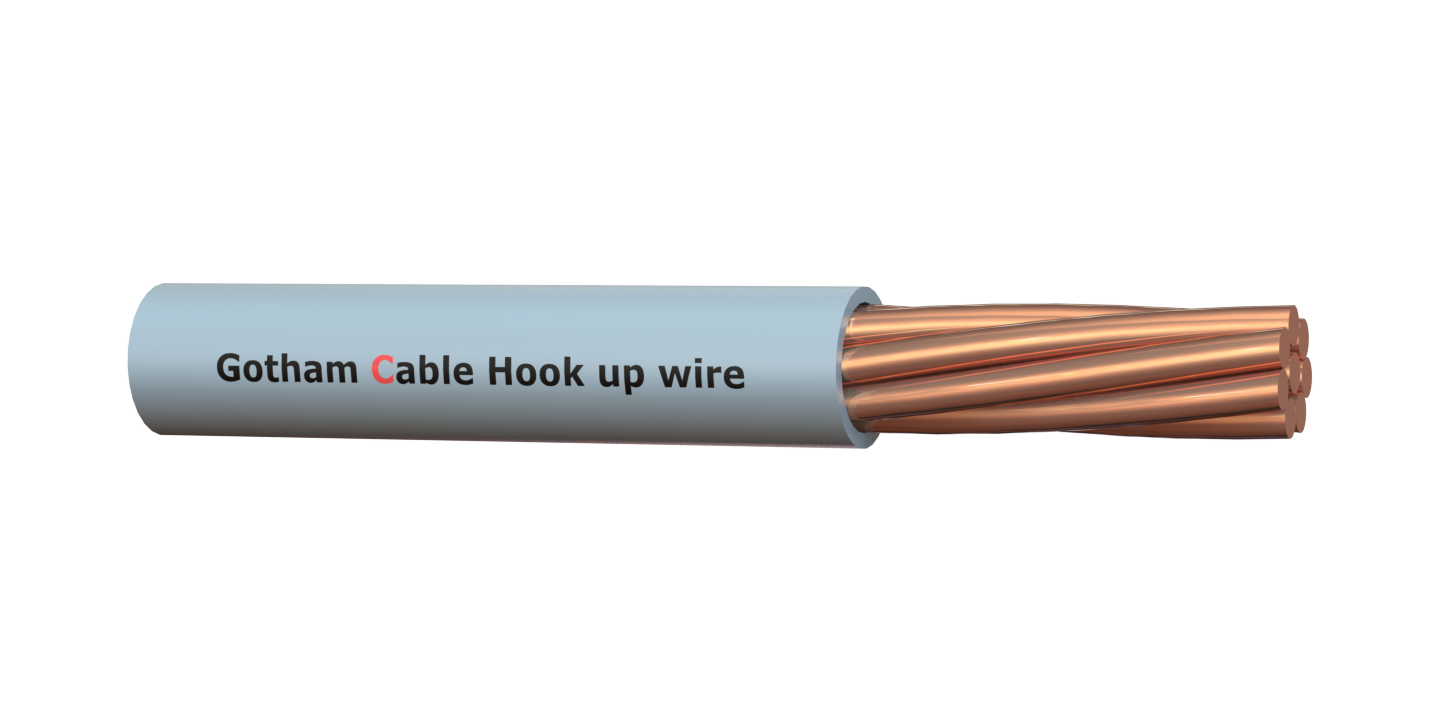 Construction:

1 = Jacket:
PVC, Ø 4.3mm, RAL 7000 (90108) light gray
RAL 2005 (90101) orange
PVC-Y11
Nominal Insulation Thickness 0.60mm
Nominal Insulation Diameter 4.30mm Ø
2= Conductor:
Stranded bare copper wires 7x 0.976 Ø OFC CU (5.26mm²),
Conductor Ø = 2.99mm

Technical Datas:

Conductor resistance:
< 3.40 Ohm/km
Test voltage:
2500 Veff
Operating voltage:
500V max
Temperature range:
flexi-installed:
-5° to +50° C
fix-installed:
-25° to +70° C
Ordering Information: this item is shipping from Swiss warehouse only
Order No.
Type
AWG
Colour
Spool Size
Weight/
Spool
shipping from
HK warehouse only
90108
GAC-HW 10
10
RAL 7000 Gray
100m
6.15 kg
cut per meter or per 100m Spool
90101
GAC-HW 10
10
RAL 2005 Orange
100m
6.15 kg
cut per meter or per 100m Spool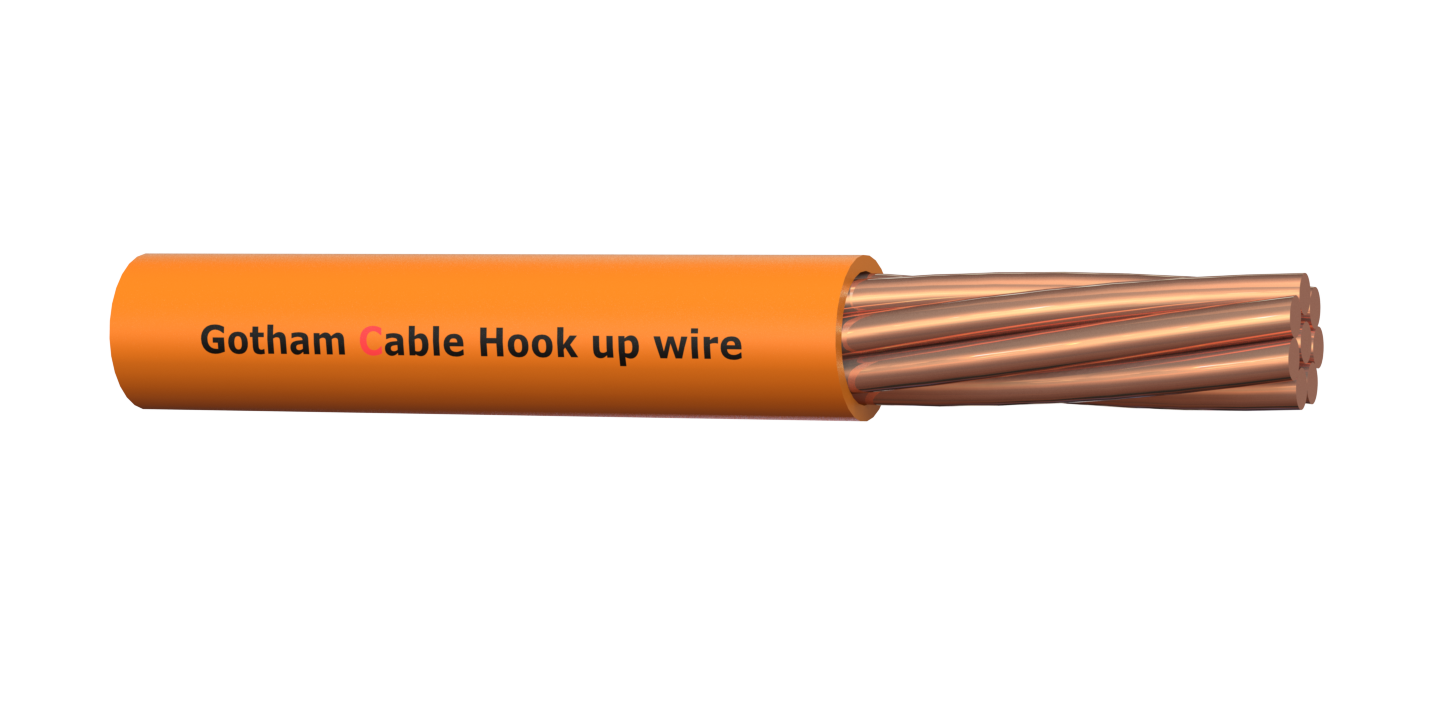 ---
Please inquire via contact and avoid entering all datas. You can also simply
send us an email
to
info@gotham.ch