85215 3x1.5mm² 6.0 Ampere FRNC Power Cord
Wire
:
86215 3x1.5mm² Duplex shield FRNC
Inspired by Mr. Josef Peter and Mr. Peter MacTaggart, Switzerland
https://www.esmogprotect.ch/
This revolutionary shielding concept was created with the kind help and recommendations of this 2 Swiss gentleman who are experts in protecting the environment from electrosmog. The modern source of even medical harm to your wellbeing and also to protect your audio gear from unwanted noise and disturbances caused by electrosmog. Power cables are strong transmitters of electrosmog and our Duplex shielding is the utmost possible shielding construction for your mains power cable. Either fix installed or on mobile power leads.
---
New :
New developed and
Gotham exklusive duplex twin shielding
for highest possible EMC protection.
2 Individual and from each other seperated/isolated dual shields. Fire rated and shielded power cable for mains power to your Hi-End Audio Gear. This cable ensures best transport of needed energy to our device but due to effective shielding, this is protecting your signal cables nearby even better from humm and RF noise generated by the 50Hz signal going tru the power supply cable. Also available as
3x1.5
mm² (
87215)
with
solid wire conductors for fixed installation
---
Connector:
other connectors on request.
---
---
Retail Prices / Ordering Information (May 2021):
Order Nr.
Cable type
color
Connector
Length
Price each
+/- 1m
CHF
EUR
CHF
EUR
KO86215GCPDE

03

GPC 3x1.5mm² Duplex shielded 86215

black

GC-Power Female 15Amp (C13)
GC-Power Male 15Amp (Schuko) EU (Germany) Type C

3.0m
192.90
170.55
11.25
9.95
KO86215GCPUK

03

GPC 3x1.5mm² Duplex shielded 86215

black

MS Power Female 15Amp

UK female

MSHD
MS-Power Male 15Amp

(fused) UK Type C

3.0m
267.90
236.90
11.25
9.95
KO86215GCPUS

03

GPC 3x1.5mm² Duplex shielded 86215

black
GC-Power Female 15Amp C13 Version
GC-Power Male 15Amp


USA Type C

3.0m
192.90
170.55
11.25
9.95
KO86215GCPCH

03


GPC 3x1.5mm² Duplex shielded 86215


black
GC-Power Female 15Amp (C13)
GC-Power Male 15Amp

Swiss Type C12

3.0m
208.90
184.70
11.25
9.95
new also available:

GC-Power Male 15Amp (UK Version)
UK Version applied with Fuse 15Amp
3 Pin Male Connector
Black surface.
fits cables up to 13.0mm Ø (85055)


Link

Retail price each

SFr. 95.00
---
Other country solutions on request
---
+/- 1m
You can adjust the desired cable length!
Prices indicated are always per piece with a 3 meter length. If you need a pair, please order 2pc. We assemble each cable manually in our own lab in Dietikon. Allow a few days delivery delay. Some stock available for immediate shipment. We can only invoice full meters but you can ask your cable per cm specified. Therefore 1.50 meter would be charged like 2.00 meter. We will confirm/quote correct price/delivery after receipt of your inquiry/order. All cables are made individually and indicated dimensions and lenght are estimated and possible tolerances of +/- 3% are possible.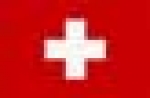 Shipped from
Switzerland:
Cable assemblies we can only ship from Swiss sales office
in Dietikon Switzerland.
---

please ask for a quotation here: (link) Enter your order/inquiry with a simple email to info@gotham.ch
Please indicate your address and details, indicate product and quantity and requested delivery date.
We also provide an orderform (Doc) you can complete and email or fax to us.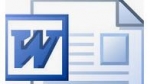 ---
Other country solutions prices on request