Adress
Gotham AG
Heimstrasse 27 / 3.Floor
8953 Dietikon
Switzerland
Tel: +41(0)44 840 01 44
Fax: +41(0)44 744 25 22
D-Sub Assemblies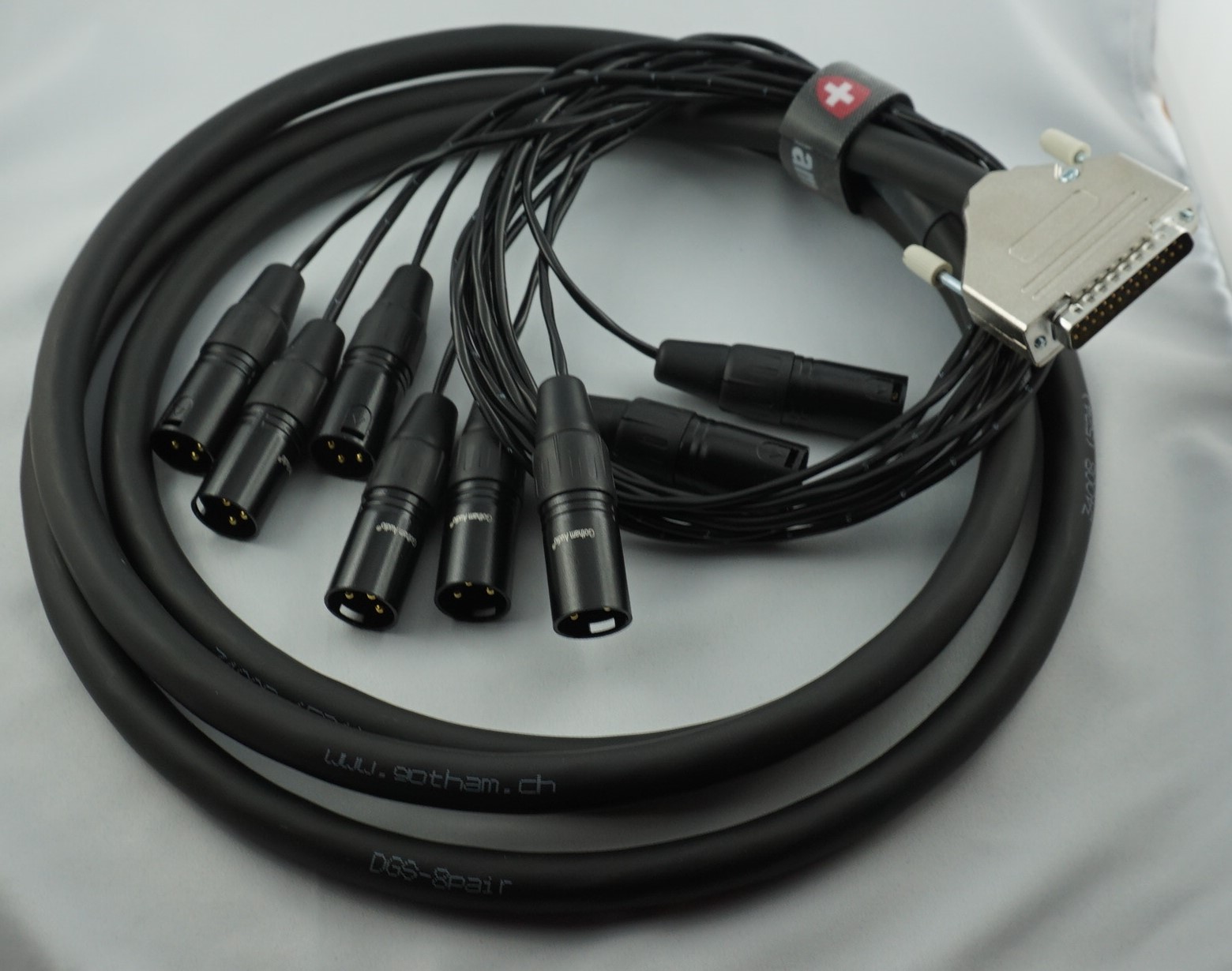 Wire
:
8pair Analoge snake
other wire on request also Digital AES-EBU 110 Ohm available
DGS Multipair, single shielded snakes, compact and high flex!
Each pair of conductors is protected by our exclusive "single Reussen shield". DGS multipair cables come in various combinations from 4pair up to 48pair, per meter, in cut length or standard spools. All multipair cables are numbered each meter for easy length termination. Most flexible multipair cable in the industry. Each line is similar to our 40301 single shielded signal line
LFOC higher grade copper at best standards for best performance.
---
D-Sub 25 Connector: D-Sub 25 3.Party.
Various versions available ask for specifications other connectors on request. XLR Connectors as specifyed, other brands / versions available
Datasheet D-Sub diagram/wiring
---