20101 GAC-7 Tube Specially designed microphone cable for tube microphones 7 Conductors
Specially designed microphone cable for Tube and Stereo microphones (7 conductors!).
Ultra-flexible design and best possible electrical values for an affordable price. Vintage construction.
2 conductors each 0.50mm for power supply and 5 compact conductors for 2 balanced audiolines.
Hair-thin stranding, 0.05mm strands! This stranding is used also in our 10701 Neumann cable.
Double Reussenshield for perfect RF protection!
LFOC higher grade copper at best standards for best performance.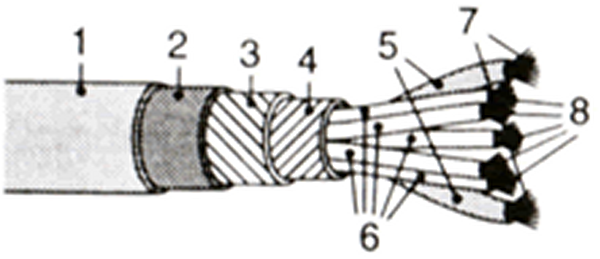 Construction:

1 = Jacket:
PVC, Ø 6.2 mm, grey
2 = Viscose fiber coat:
Counter wrapped to the shields
3 = Shield No. 1:
Bare copper wires (0.10 mm) 100% coverage
4 = Shield No. 2:
Bare copper wires (0.10 mm) 100% coverage
5 = Insulation A:
PE, 1.50 mm Red/Blue
6 = Insulation B:
PE, 1.10 mm, White/Yellow/Black/Gray/Green
7 = Conductor A:
Stranded bare copper wires 252 x 0.05 mm (0.50 mm²) Red/Blue 252x44AWG = 20AWG
8 = Conductor B:
Stranded bare copper wires 72 x 0.05 mm ( 0.14 mm²) White/Yellow/Black/Gray/Green 26AWG

Technical Datas:

Conductor resistance:
cond. A:
< 30 Ohm/km
cond. B:
< 110 ohm/km
Shielding resistance:
> 15 gohm/km
Capacitance:
cond/cond:
< 90 nF/km
cond/shield:
< 160 nF/km
Test voltage:
cond/cond:
500 veff
cond/shield:
2000 veff
Temperature range:
flexi-installed:
-5° to +50° C
fix-installed:
-30° to +70° C
Ordering Information:
Order No.
Type
Type
Colour
Spool Size
Weight/
Spool
Shipping Unit
20101
GAC-7 Tube
6.2 mm

grau

200m
13.60 kg
2x200m
---
.
Retail Prices May 2021:
Order Nr.
Tube Microfone
Length/
Spool
Color

**shipping unit

CHF (Swiss Francs)

Export EUR

per spool

*

per meter

per spool

*

per meter

20101
GAC-7 Tube
200 m
dunkelgrau
2x200m
832.90
5.20
736.50
4.60
---

please ask for a quotation here: (link) Enter your order with a simple email to info@gotham.ch
Please indicate your address and details, indicate product and quantity and requested delivery date.
We also provide an orderform (Doc) you can complete and email or fax to us.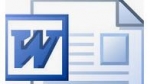 ---
Please see ordering Information link:
Terms: Prices are in CHF (Swiss Francs), this price is including Swiss Domestic 7.70% VAT. Ex works Dietikon Switzerland. Packing and crate included. You can collect your order in Dietikon w/o any shipping fees.
Sold per meter and standard spools from Swiss warehouse.

*Price per meter

only charged if not a full spool was ordered.
-
Shipment from stock in
Switzerland:
we can ship from Swiss sales office
in Dietikon Switzerland. No minimum Order
Orders from Swiss warehouse can consolidate other products from our domestic range (such as connectors) and cables could be cut to order and/or even terminated with connectors.
Check possible

remnant spools/leftover pieces

at special prices from Swiss warehouse!
Link to Sale items
---
-
shipment from warehouse in Germany:
stored in bonded warehouse c/o Streck Transport GmbH in
Freiburg (Germany)
.
Attention: German clients and EC clients w/o UID (Vat identification) number will be charged with 19% German VAT in addition! Minimum order for shipments from Germany warehouse is for each line item 1pc standard shipping unit or multibles thereof.
Collections at warehouse possible by appintment only and with some restrictions.
**shipping unit/standard spool: The shipping units rules do only apply for orders being shipped from bonded warehouse in Germany. From our Swiss headquarters we can ship any quantity, per cut meter, full spool or shipping unit!
---
Full Pricelists (download) in Euro/US$ and CHF to be found here: Link
---
For an order/inquiry, please indicate your address and details, indicate product and quantity and requested delivery date.
We also provide an orderform (Doc) you can complete and email or fax to us.
---
---
Starquad wiring instruction:
In order to benefit from the Starquad concept you need to wire the 4 conductors for you balanced audio cable as follows: (See wiring diagram below)
Bundle each opposite (Star) conductor together, we made colour code easy to identify the opposite conductor. (red/pink and white/ivory each belong together.)
Pin2= red&pink (Signal+), Pin3= white&ivory (Signal -). Pin1= shield 1&2 =Ground
Put each a few strands of each layer of the shields together to ground Pin 1 should you not have space for all shielding strands.
Cut away any spare strands from the shields and secure that no loose strands are hanging around. Use a shrinking tube to avoid short circuits.
We do not recommend putting any ground to the body shell on either side of your XLR line. The connector shell will get to ground once plugged into a receptacle.
RCA/Phono/Jack unbalanced wiring:
Many clients use our 4 conductor cable also for unbalanced interconnects. In this case we recommend to only use 2 conductor (red&pink) for your signal and put all other wires or parts thereof to ground with the shields. This will increase your noise protection! However for unbalanced application we do have our perfect unbalanced wires 1001x, and 1000x.
Stereo & 2 Channels application:
We actually do not support the idea to use a Starquad cable for stereo wiring, however it will be done and can be made with acceptable compromise regarding crosstalk and similar. If you use the cable as stereo line, use red/white for channel 1 and pink/ivory for channel 2. And again, all the shields to ground but not to the body shell of your connector.
Check our perfect stereo cables 12001/13001 or our conductor shielded Starquad 11301 for real quality stereo wiring!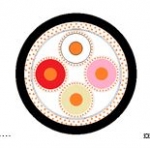 ---