Coax digital (S/PDIF) 10070
Unbalanced digital, audio signal leads with precise 75 Ohm impedance cables. Perfect for S/PDIF signals.
Low attenuation by using real silver coated conductor and shield. Attractive and very compact phonoplug (gold plated).
Construction:
Wire: GAC-1 S/PDIF 10070 (blue only
---
Connector: RCA/Phono/Chinch Type ACPR-xx (Pro-Serie mit Goldcontact).
choice of colors
black, red yellow, white, green other connectors on request
New June 2016: with top quality GC-RCA1/RCA2
---
| GAC-1 S/PDIF 10070 | Amphenol ACPR - XX Serie RCA choice of color |
| --- | --- |
| | |
---
Retail Prices / Ordering Information (May 2021):
Order Nr.
Cable type
Code
Connector
Length
Price each
+/- 1m
CHF
EUR
CHF
EUR
KO10070AMRCA

03

GAC-1 S/PDIF 10070

10070 blue

ACPR-XX (colour)

3.0m
42.75
37.80
3.40
3.00
+/- 1m
You can adjust the desired cable length!
Prices indicated are always per piece with a 3 meter length. If you need a pair, please order 2pc. We assemble each cable manually in our own lab in Dietikon. Allow a few days delivery delay. Some stock available for immediate shipment. We can only invoice full meters but you can ask your cable per cm specified. Therefore 1.50 meter would be charged like 2.00 meter. We will confirm/quote correct price/delivery after receipt of your inquiry/order. All cables are made individually and indicated dimensions and lenght are estimated and possible tolerances of +/- 3% are possible.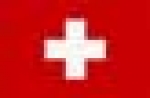 Shipped from
Switzerland:
Cable assemblies we can only ship from Swiss sales office
in Dietikon Switzerland.
---

please ask for a quotation here: (link) Enter your order/inquiry with a simple email to info@gotham.ch
Please indicate your address and details, indicate product and quantity and requested delivery date.
We also provide an orderform (Doc) you can complete and email or fax to us.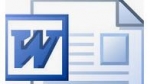 ---
Please inquire via Contact and avoid entering all datas, you can simply
send us an email
to
info@gotham.ch
and we will quote with our ERP system.
Link Contact
or use our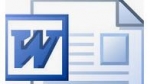 orderform
to ask for a confirmation/estimate