Export shipping units for deliveries from Germany warehouse
shipment from warehouse in Germany:
Minimum order for each line item and shipment is one standard shipping unit.
Shipping units:
---
Shipping units are as follows: (see Pricelists)
-Unit A:
(EW250 spools): 4 spool each in one carton box.
Spools diameter ø is 250mm / 10'' .
Dimensions of carton in cm 55 x 28 x 28 = 0.043m
³
and in inch 22'' x 11'' x 11'' = 1.51
ft³
---
-Unit B
: (H327/H333 spools): 2 spools each in one carton box.
H-327 = hardcardboard / woodenspool ø 327mm / 13''
Dimension of Carton: 35 x 35 x 35 cm = 0.043m
³
Dimension of Carton in inch: 14'' x 14'' x 14'' = 1.50
ft³
---
-Wooden Spool
(HS600): Cables on HS Spools / Wooden spools various sizes and dimensions.
**shipping unit/standard spools: The shipping units rules do only apply for orders being shipped from bonded warehouse in Germany. From our Swiss headquarters we can ship any quantity, per cut meter, full spool or shipping unit!
No walk-in for collection in Germany possible. Collections on site only after appointment and with 2 days lead time. No consolidation with merchandise from Swiss office possible.
Multipair Cables
are sold in standard reel sizes and lengths. Occasionally we do have stock with non-continuous reels and/or not full spools available. alternatively ask for stock available in Switzerland,
---

please ask for a quotation here: (link) Enter your order/inquiry with a simple email to info@gotham.ch
Please indicate your address and details, indicate product and quantity and requested delivery date.
We also provide an orderform (Doc) you can complete and email or fax to us.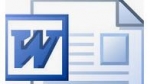 ---