Hi-End Carbon Connectors Power cords
Hi-End Power Cords using our double shielded power-cables - 230Vac
and Hi-End Power
(Swiss Made assemblies)






Flexible Madeup Leads for Mains Power
85055 3x5.50mm²
Powercords for (CH/DE/USA)

Madeup Leads for Mains Power
85015 / 85025 PVC
Powercords for (CH/DE/USA)

Madeup Leads for Power with

Duplex Shield


86215 3x1.50mm²
Powercords for (CH/DE/USA)

---
Please inquire via contact and avoid entering all datas. You can also simply
send us an email
to
info@gotham.ch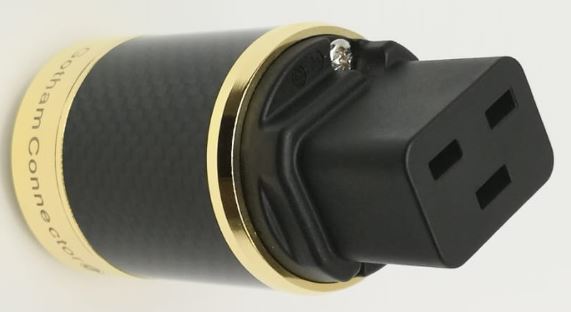 C 19 now also availabe
---
new also available:

GC-Power Male 15Amp (UK Version)
UK Version applied with Fuse 15Amp
3 Pin Male Connector
Black surface.
fits cables up to 13.0mm Ø (85055)


Link

Retail price each

SFr. 95.00
---
---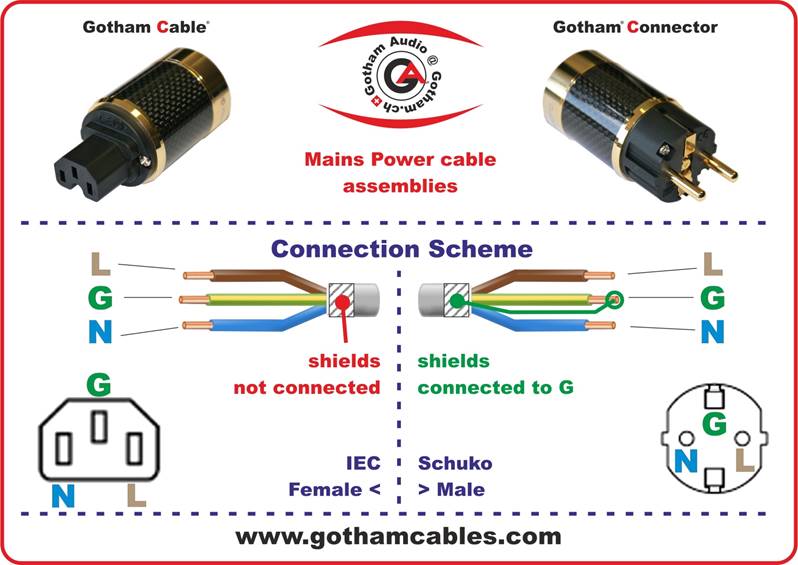 Please inquire via contact and avoid entering all datas. You can also simply
send us an email
to
info@gotham.ch

+/- 1m
You can adjust the desired cable length!
Prices indicated are always per piece with a 3 meter length. If you need a pair, please order 2pc. We assemble each cable manually in our own lab in Dietikon. Allow a few days delivery delay. Some stock available for immediate shipment. We can only invoice full meters but you can ask your cable per cm specified. Therefore 1.50 meter would be charged like 2.00 meter. We will confirm/quote correct price/delivery after receipt of your inquiry/order. All cables are made individually and indicated dimensions and lenght are estimated and possible tolerances of +/- 3% are possible.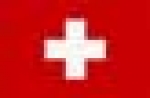 Shipped from
Switzerland:
Cable assemblies we can only ship from Swiss sales office
in Dietikon Switzerland.
---
Please inquire via Contact and avoid entering all datas, you can simply
send us an email
to
info@gotham.ch