Adress
Gotham AG
Heimstrasse 27 / 3.Floor
8953 Dietikon
Switzerland
Tel: +41(0)44 840 01 44
Fax: +41(0)44 744 25 22
Pricelist madeup leads/Cable assemblies
Pricelist madeup leads/Cable assemblies
| | | | |
| --- | --- | --- | --- |
| CHF | CHF Made up Leads Retailpricelist | April 2021 | USD/ CHF |

please ask for a quotation here: (link) Enter your order/inquiry with a simple email to info@gotham.ch
Please indicate your address and details, indicate product and quantity and requested delivery date.
We also provide an orderform (Doc) you can complete and email or fax to us.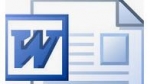 Gotham Cables are available from our Swiss servicelab soldered as per your desires. Each cable is being made in our own servicelab by our own staff at higest standards and to your specification.